CMK-188 Durable Combo Set Colorful Backlit Ergonomic design Wear-resistant character Keyboard and Mouse 时尚防水RGB灯效套装键盘与滑鼠
Price

RM75.90

Brand
OEM
Points Needed

7590

Availability
In Stock
Quantity
Description
Highlight
New ABS Engineering Plastics Seiko Build, the uprising against falls
Ergonomic feel, to give you the best use of experience
A concave cap structure and comfortable, high-definition screen character, durable
High-definition optical game engine, fast implementation of cursor positioning
Large wear resistant rubber feet, to achieve 200KM smooth moving distance
Product Description:
Specifications:
- Color: White, Black
- Interface: USB
- Connection method: wired
- Number of keys: standard 104 keys
- System environment: Win XP / 7/8/10, MAC 10.2 and above
- Keyboard life: about 10 million times
- Keyboard size: 440x127x30mm/17.3x5x1.2''
- Mouse size: 126x70x33mm/4.9x2.7x1.3''
- Character craft: black UV characters / white laser carving characters
Features:
● One key can control the cool backlight, easily click the light button, the keyboard rainbow glare, the glare of the night is charming, adding passion and challenge to the game.
● Suspension keycap mechanical feel, high key pitch design, no key jamming, make the keyboard close to the mechanical keyboard feel, while greatly improving the key bouncing.
● Simple / quiet / comfortable, suitable for home, business office, games, etc.
● The laser engraving characters are high-definition and wear-resistant, and the key characters use laser engraving technology, which is clear and distinctive, durable and wear-resistant, and comfortable to use for a long time.
● The mirror effect of the middle frame is made of ABS materials, and the middle frame is designed with a mirror effect, which is strong and durable.
● Suspension keys, floating keys feel comfortable, fit fingertips, long-term use without fatigue, but also easy to clean.
● 3D anti-skid roller, quick response, accurate click, mouse interface is USB interface, plug and play without driving.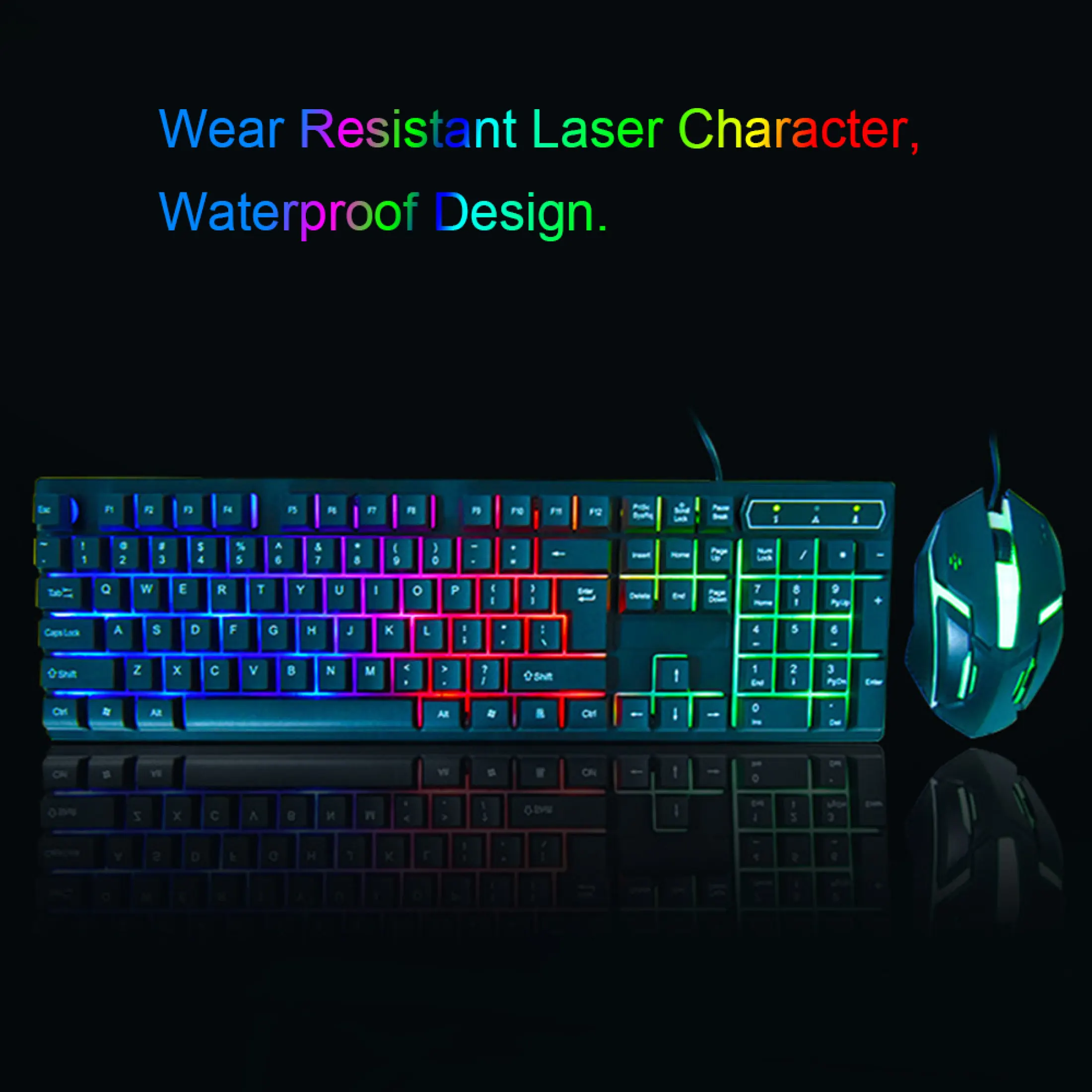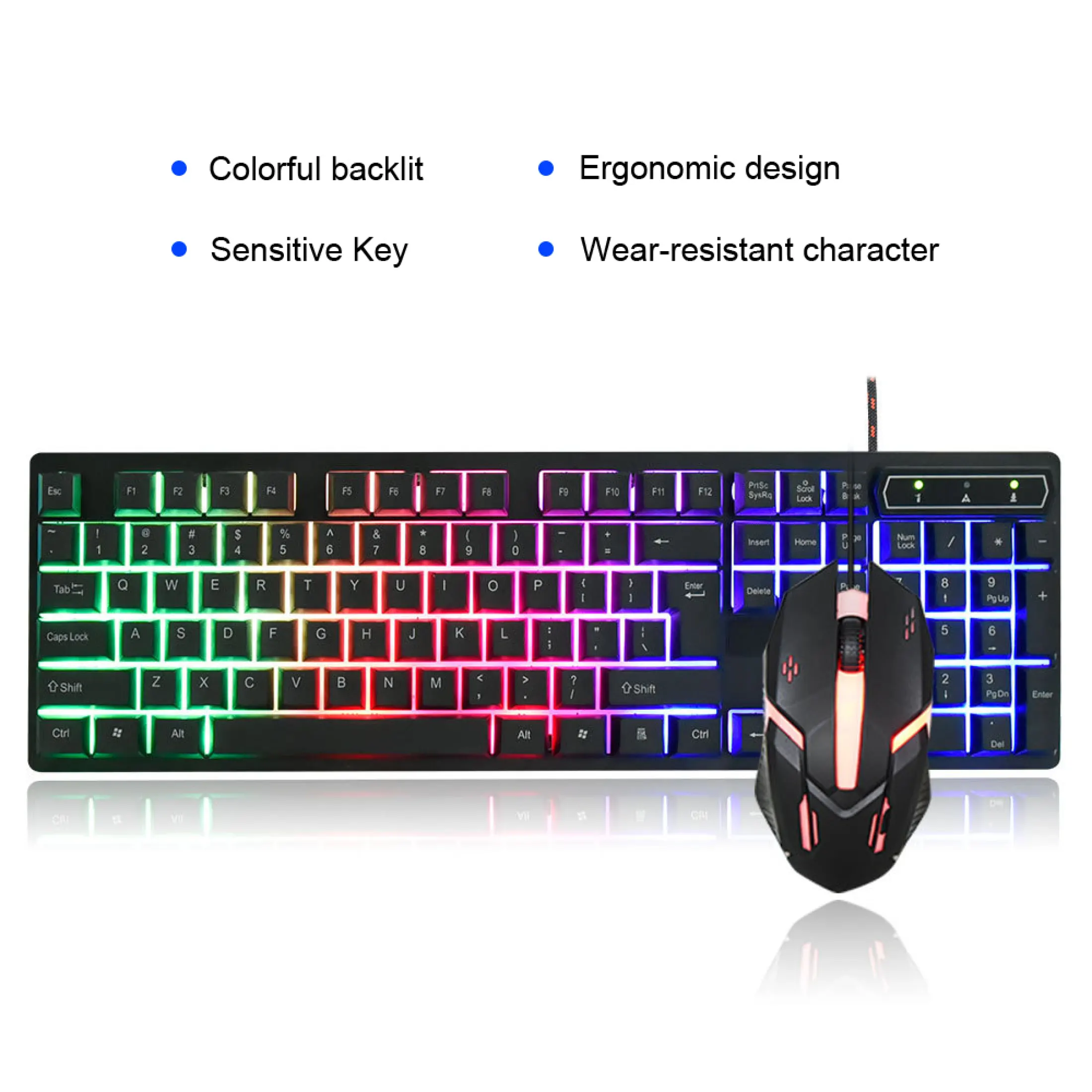 Reviews (0)
view all
back
What's in the box
1 x CMK-188 Combo Keyboard & Mouse
30days Warranty