[Ready Stock] A2 OLED Fingertip Pulse Oximeter 脉搏血氧仪 LK87 Rate Blood Oxygen Saturation Monitor / Monitor Ketepuan Oksigen Darah A2 Oksimeter OLED Oksimeter /A2 OLED Oximeter Digital
Price

RM3.80 - RM25.90

Brand
OEM
Points Needed

2590

Availability
In Stock

Model

Quantity
Description
Highlight
Easy-to-read two color LED Display
Paricularly suitable for persons with: Heart failure, chronic obstructive pulmonary
Low Battery indicator
Diseases, bronchial asthma
Incl. retaining strap and belt pouch
Suitable for sports at high altitudes(e.g mountaineering, skiing and aviation sports)
Product Description:
SPO2 and PR display, PR waveform and bargraph display
Operation of the product is simple, low power consumption
Obtain accurate oxygen saturation readings very quickly
Brightly colored and small in size, easy to locate and carry around
One button function allows for simple operation
Average time for a reading is 8-10 seconds
Automatically power off function: when the device is under the state of measuring interface, it will automatically power off within 16 seconds if the finger falls out of probe
Equipment with two AAA batteries
Local Supplier Warranty: 1 month for manufacturing defects only
What is in the box: 1x Oximeter, 1x Lanyard, 1x User Manual
long press the power button to enter parameter setting, press 1time for next, long press for select
1. Display parameters: blood oxygen SPO2 value, heart rate pulse PR value, histogram
2. Display screen: the product adopts TFT color screen display
3. Energy saving and environmental protection: low power consumption of the product
4. Voltage warning: when the battery voltage is too low, it may affect normal use, there will be a low voltage warning prompt
5. One-key boot: One-key boot function, simple operation
6. Automatic shutdown: when no signal is detected, the product will automatically shut down after 16 seconds into an energy-saving state.
7. Advantages: Integrating blood oxygen probe and processing display module, the product is simple to use, low power consumption, small in size, light in weight and easy to carry
★Product specifications:
Size: 60MM*33MM*32MM
Weight: 28g (without battery)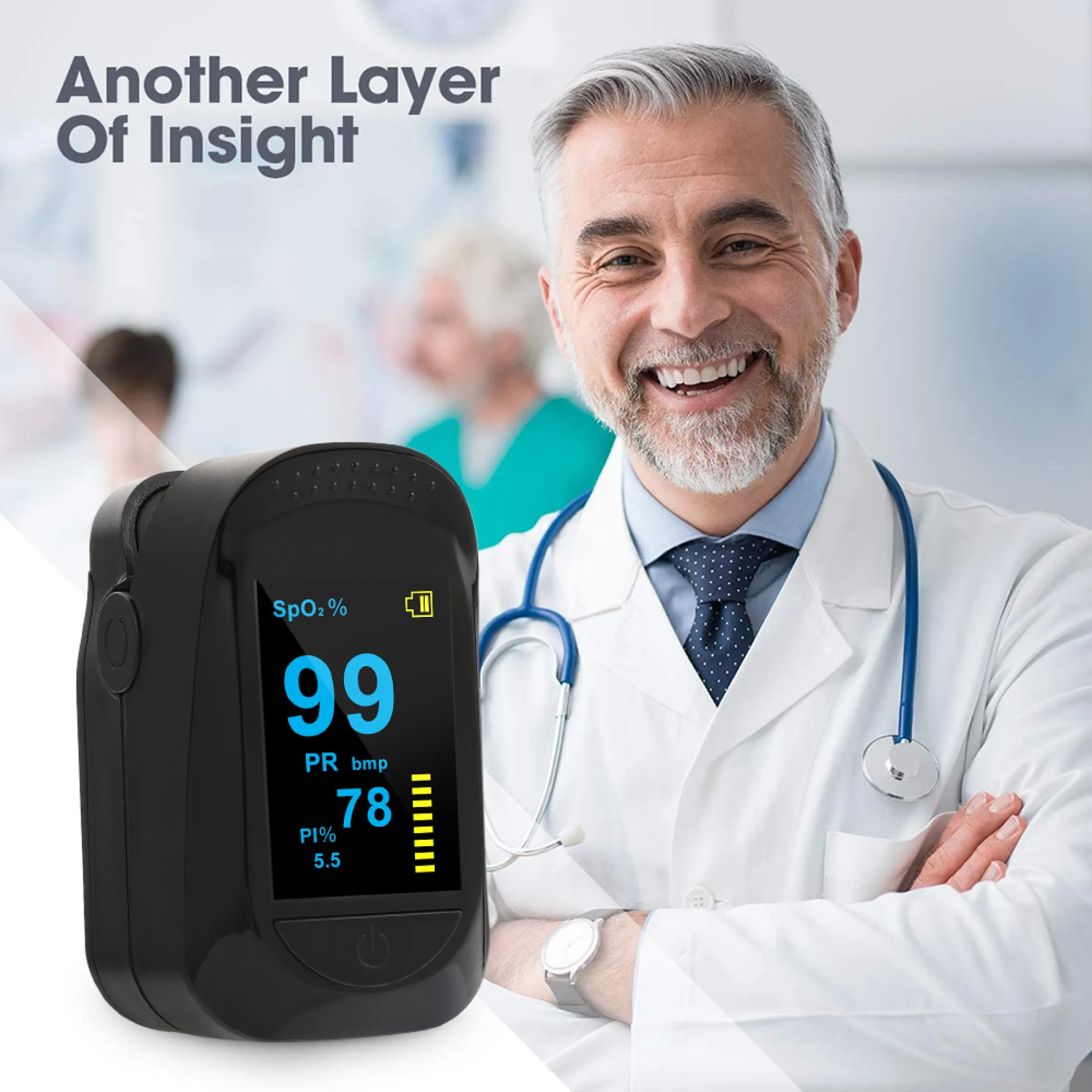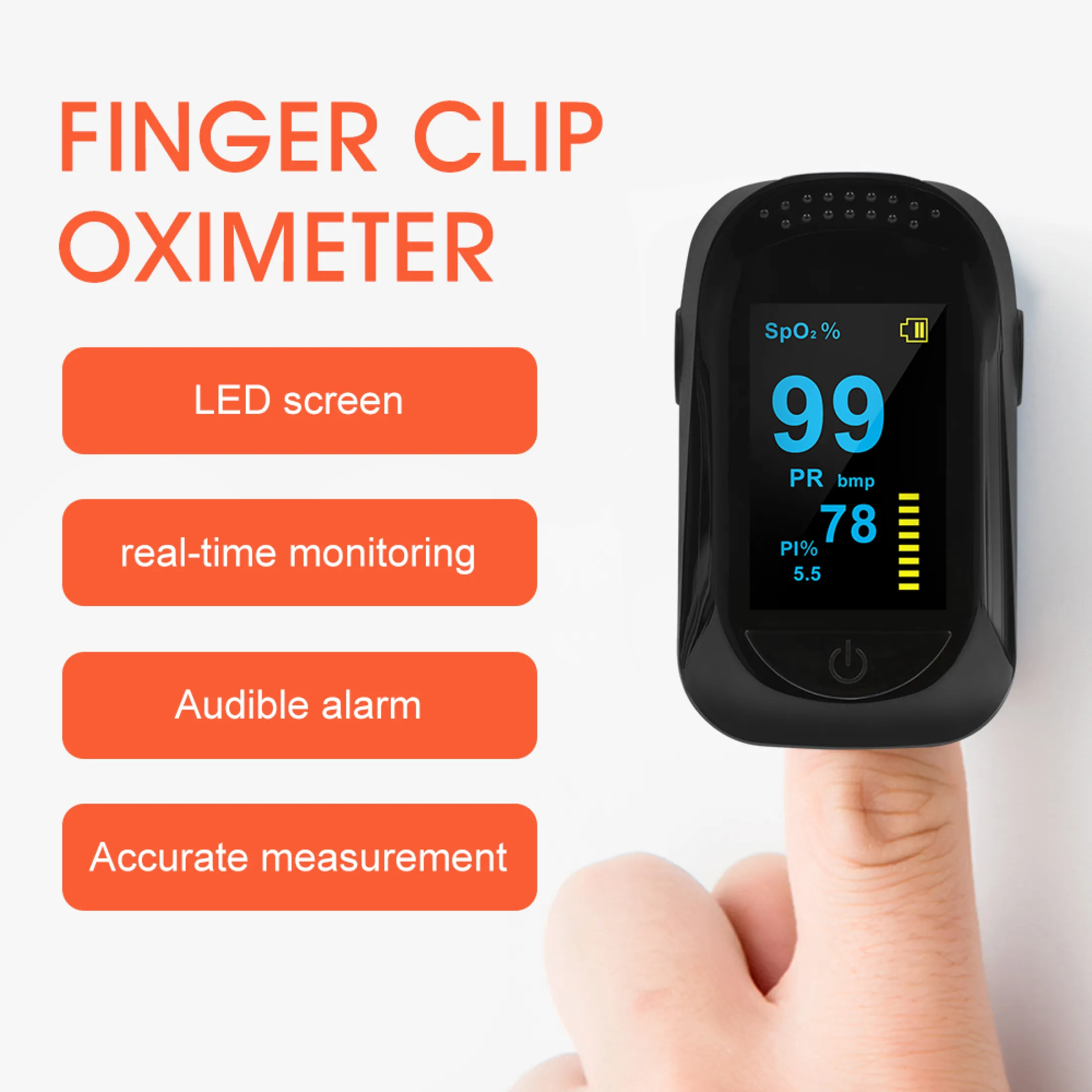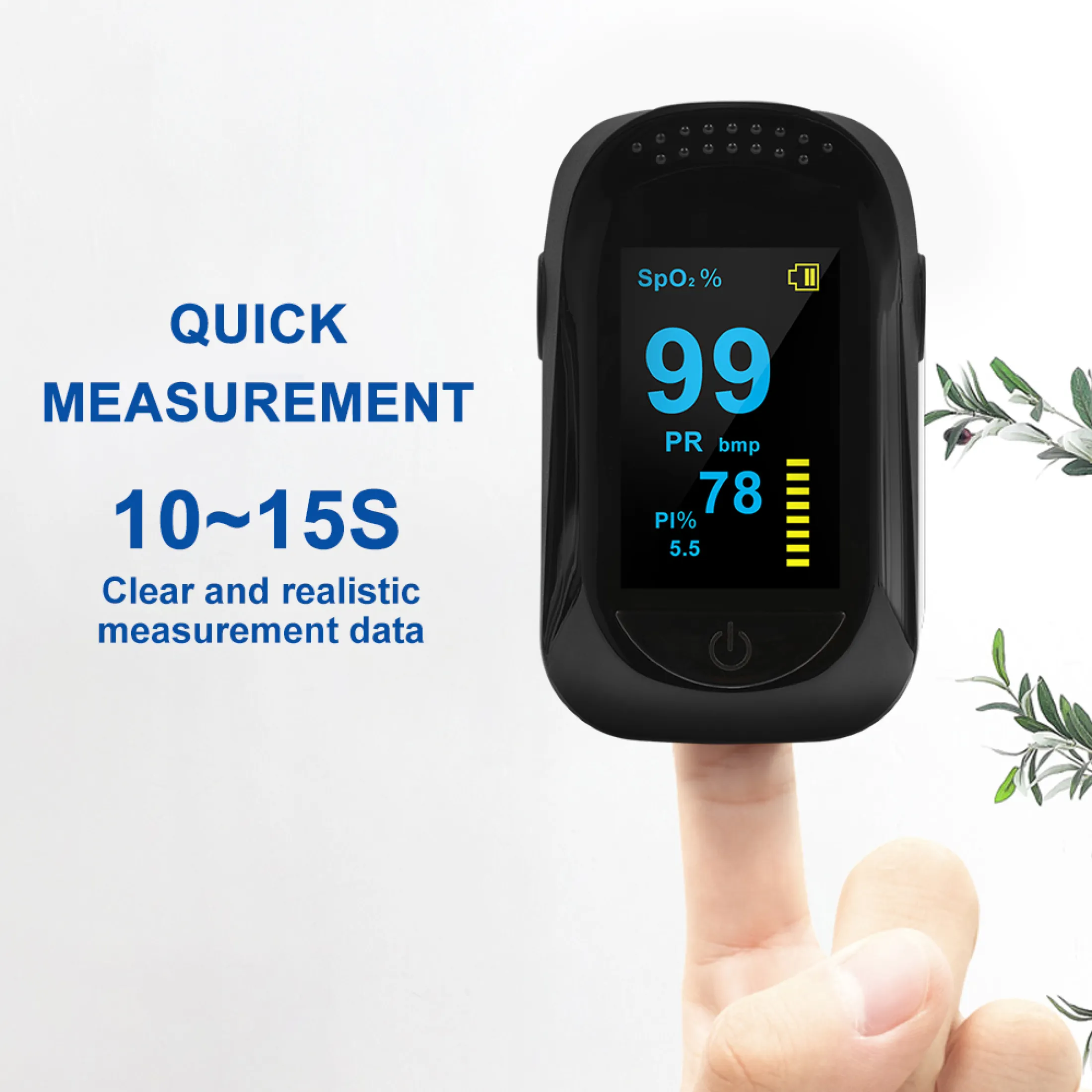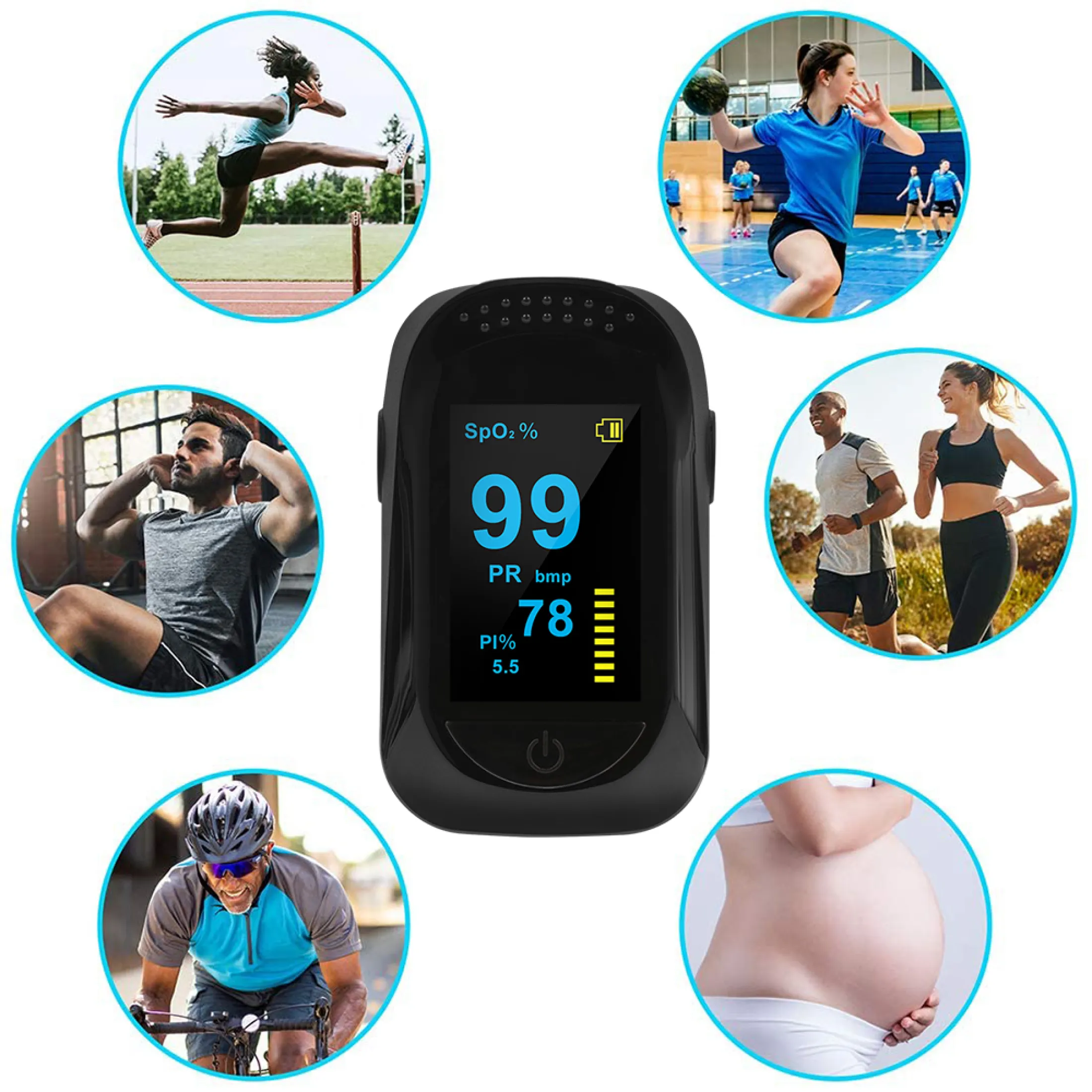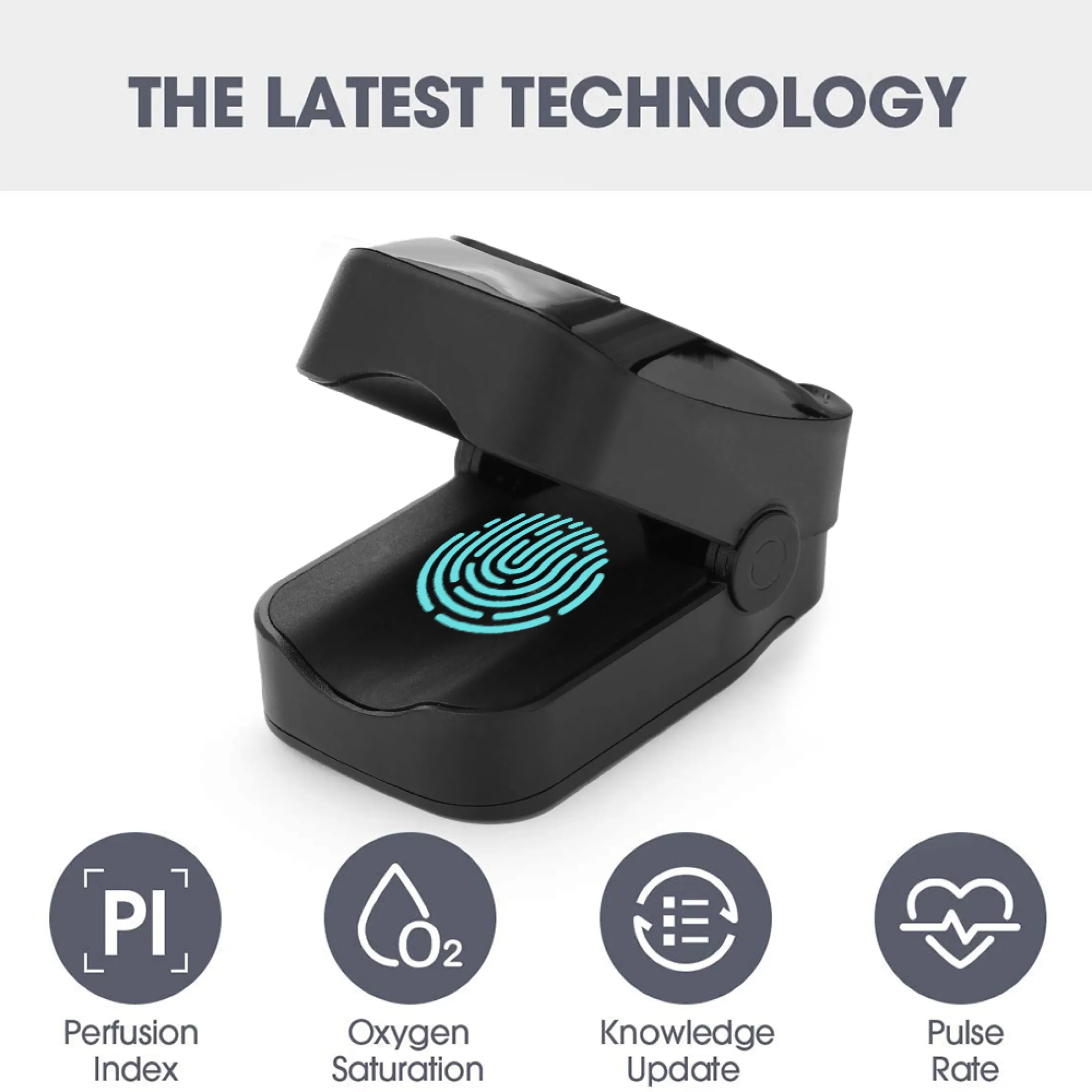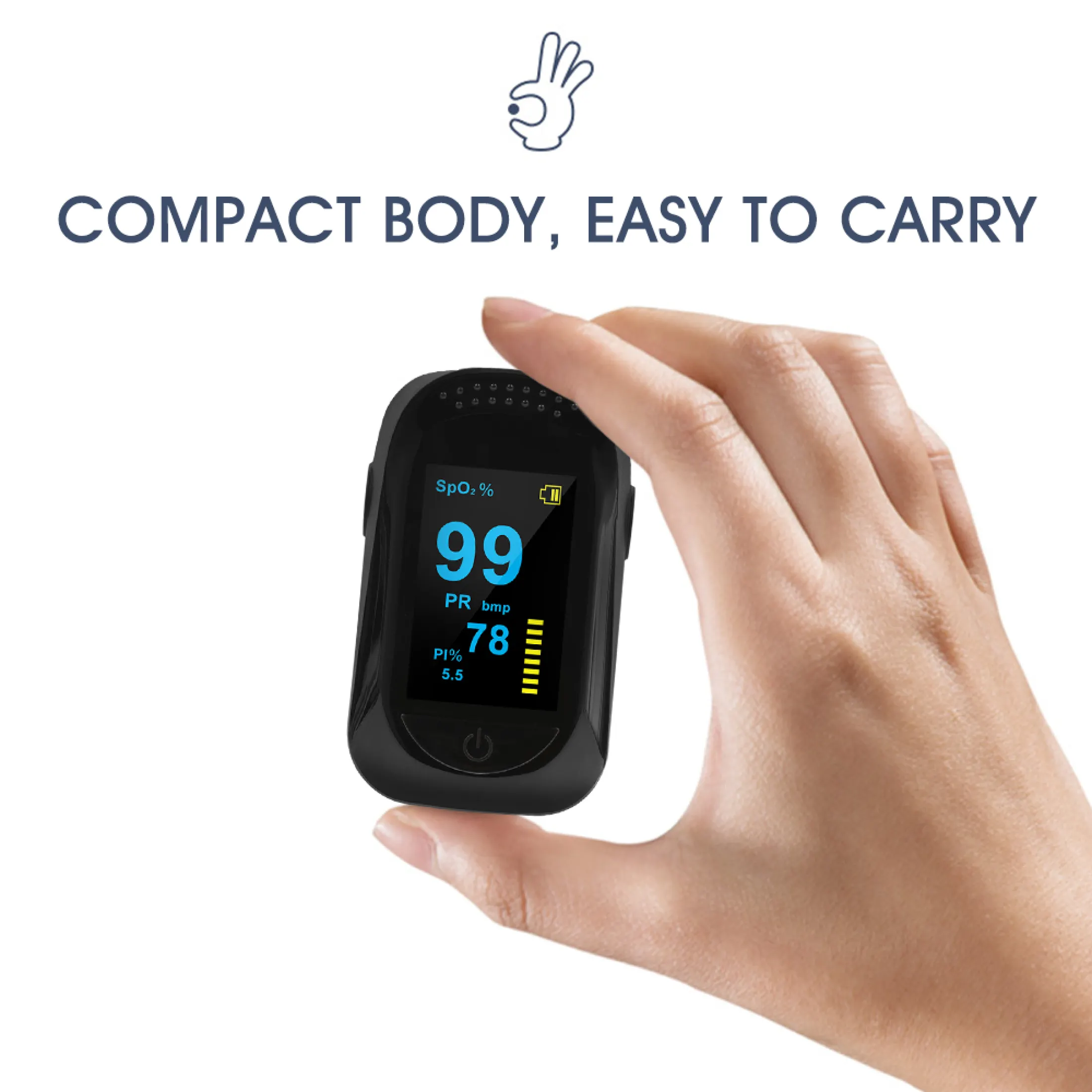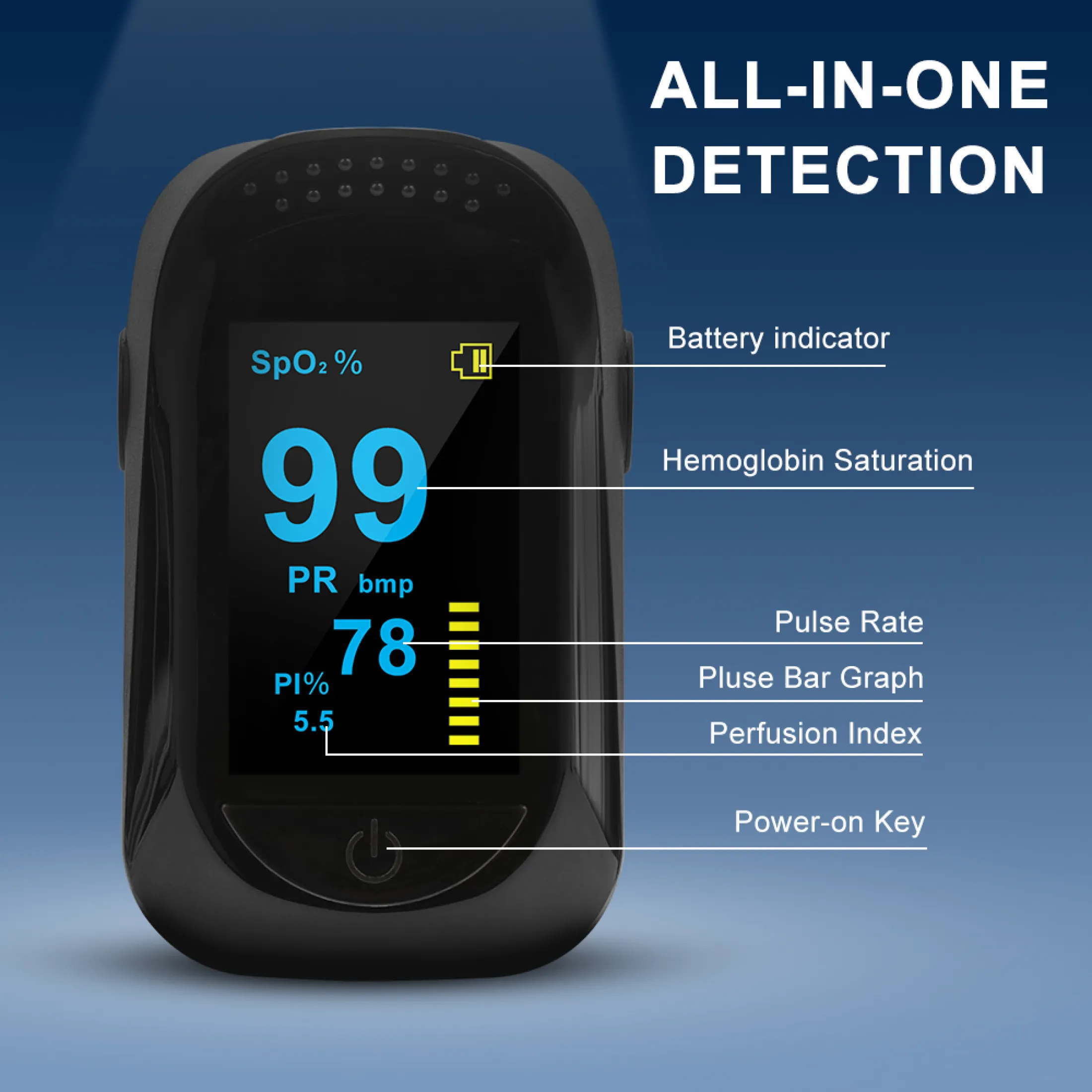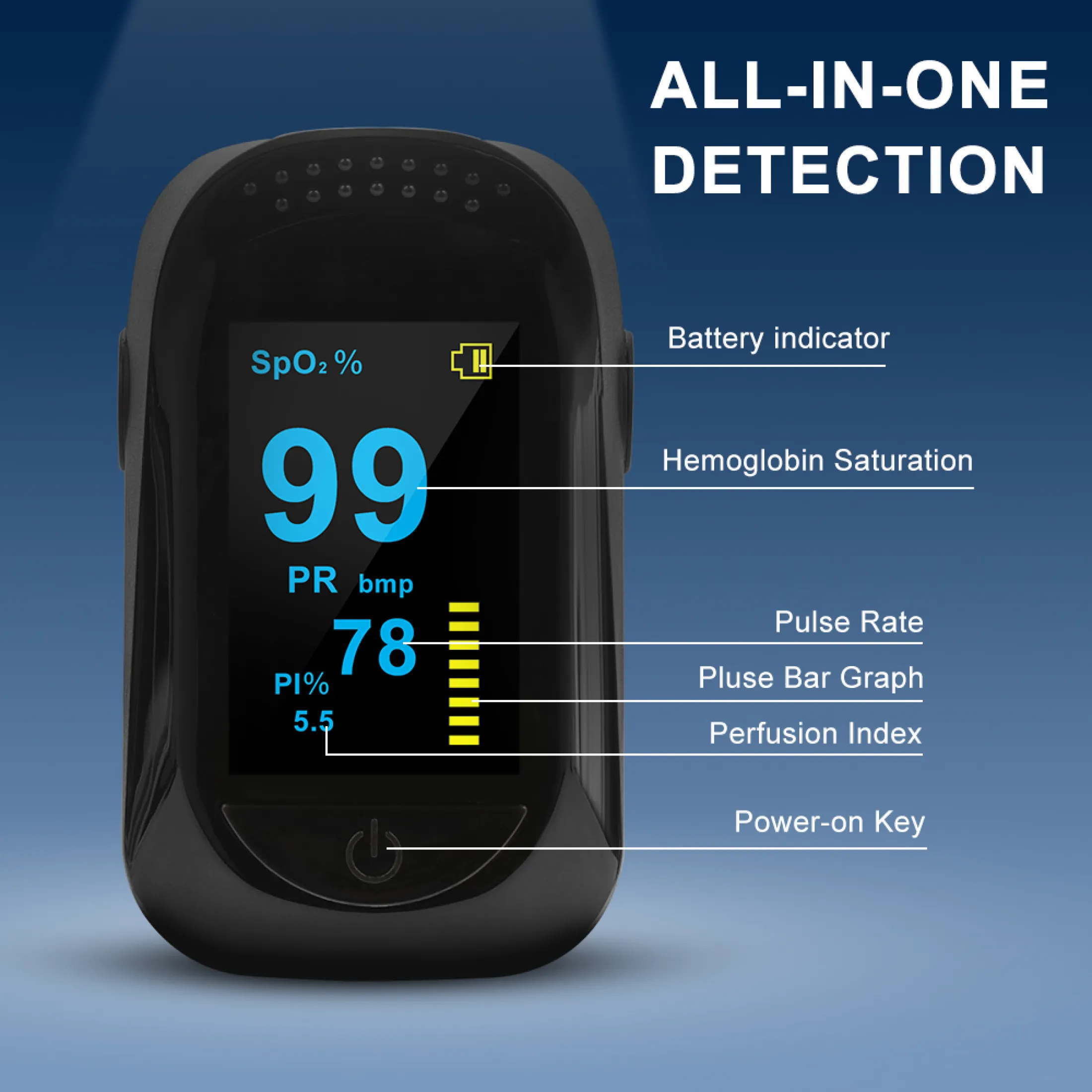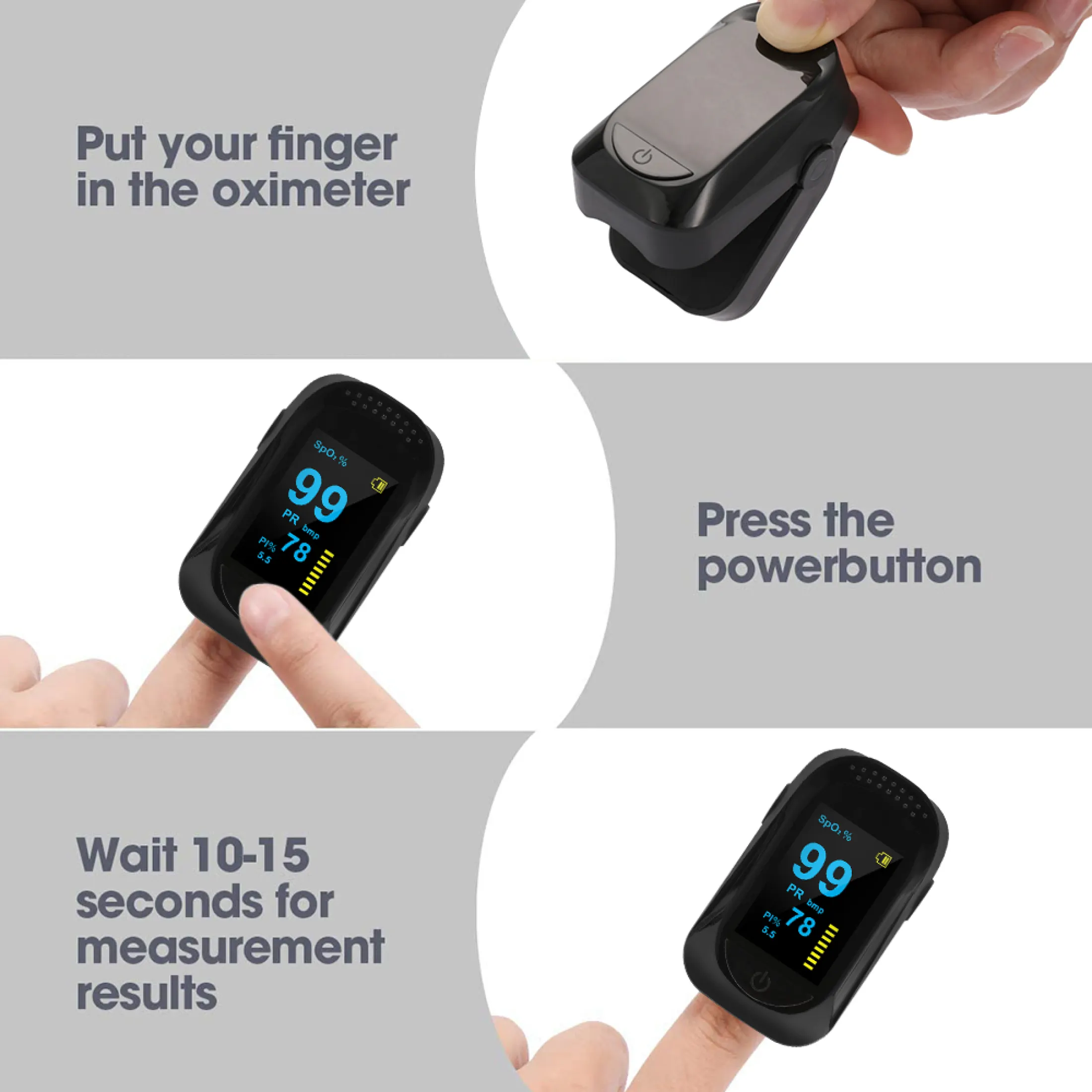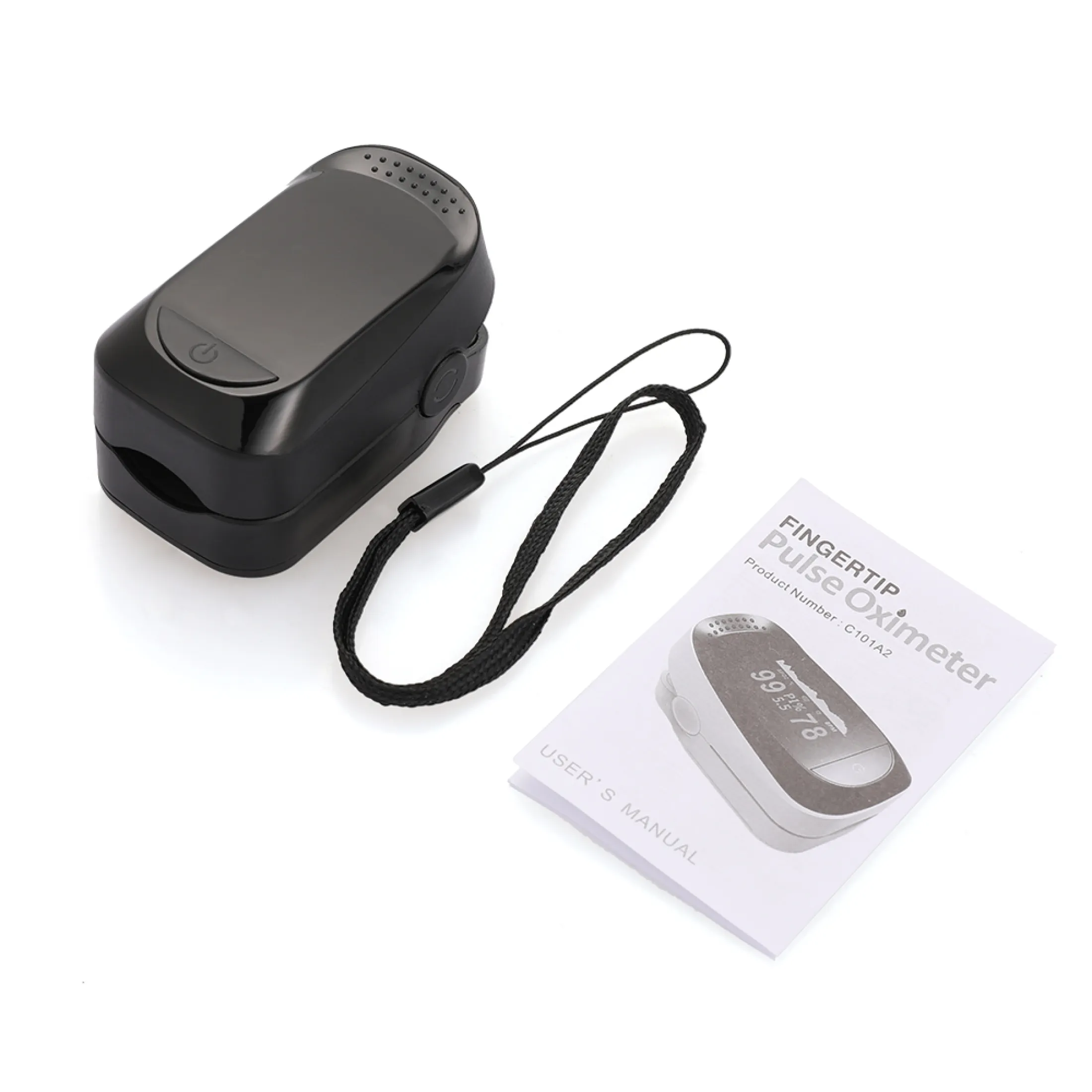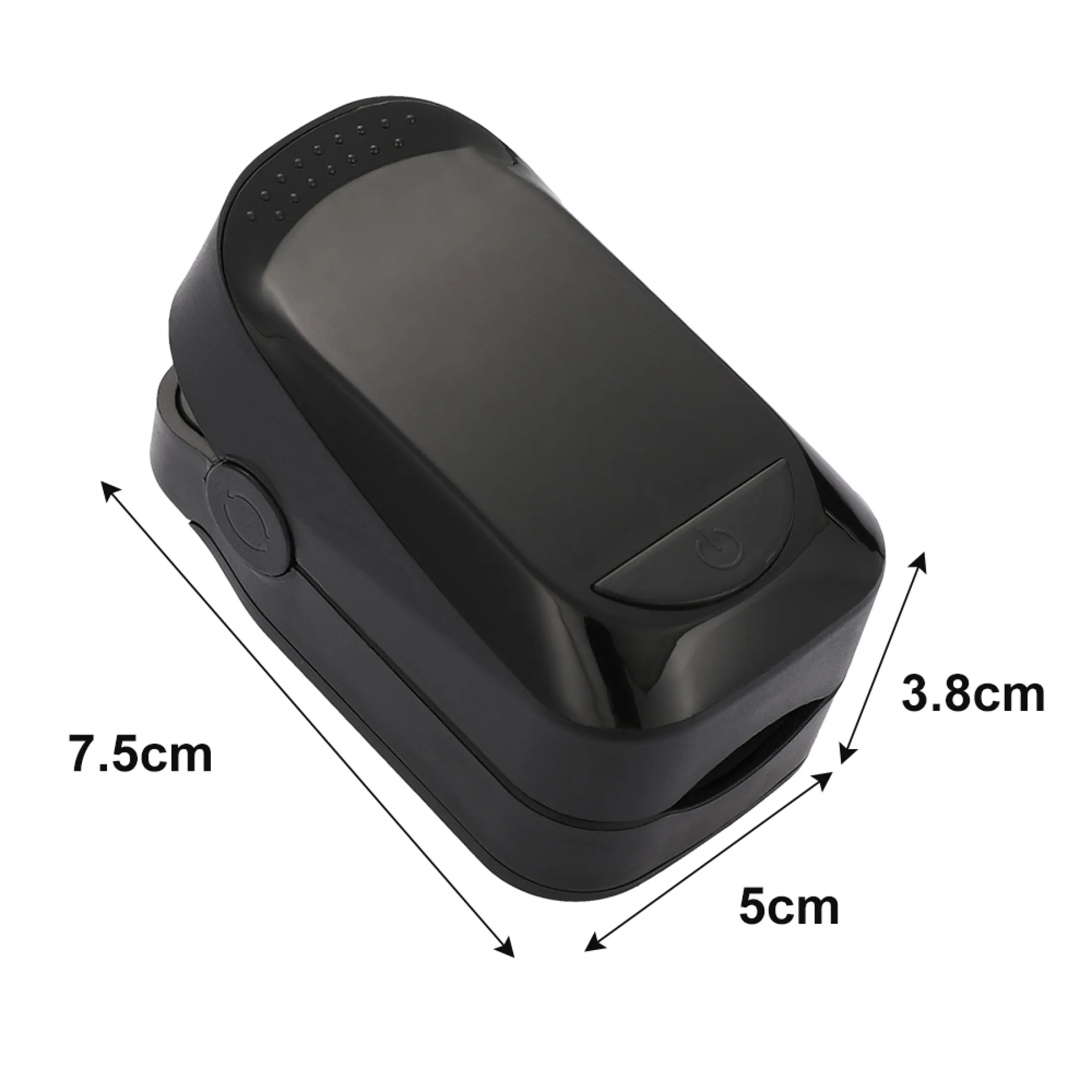 Reviews (0)
view all
back
What's in the box
1 x A2 Fingertip Pulse Oximeter
1 x belt
1 x User Manual
1months Warranty