Price

RM13.00

Brand
Smartist
Points Needed

1300

Availability
In Stock
Quantity
Description
Highlight
Smooth surface, which makes enhances print quality
High bulk, which makes the sheet stay flat after copying
Packed for moisture protection in order to allow for trouble-free printing
Keep the reams wrapped until ready for use
High quality multipurpose office paper suitable for copy-machines, laser printers, fax-machines and ink-jet printers
Produced from fast growing farmed trees which help preserve natural forests
The pulp is produced with environmentally friendly bleaching process without using elementary Chlorine (ECF-bleaching)
Product Description:
Product : Copy Paper 70 gsm
Size : A4 (210 x 297 mm)
Quantity : 500 sheets
Smartist - Choice by Smart People
Environment:- Produced from fast growing farmed trees which helps preserve natural forests.
- The pulp is produced with environmentally friendly bleaching process without using elementary Chlorine (ECF-bleaching).
Applications:
- High quality multipurpose office paper suitable for copy-machines, laser printers, fax-machines and ink-jet printers.
LASER, COPIER, INK JET, FAX, 2 SIDE COPYING
Characteristics:
- Smooth surface, which enhances print quality.
- High bulk, which makes the sheet stay flat after copying.Suggestions:
- Packed for moisture protection in order to allow for trouble-free printing.
- Keep the reams wrapped until ready for use.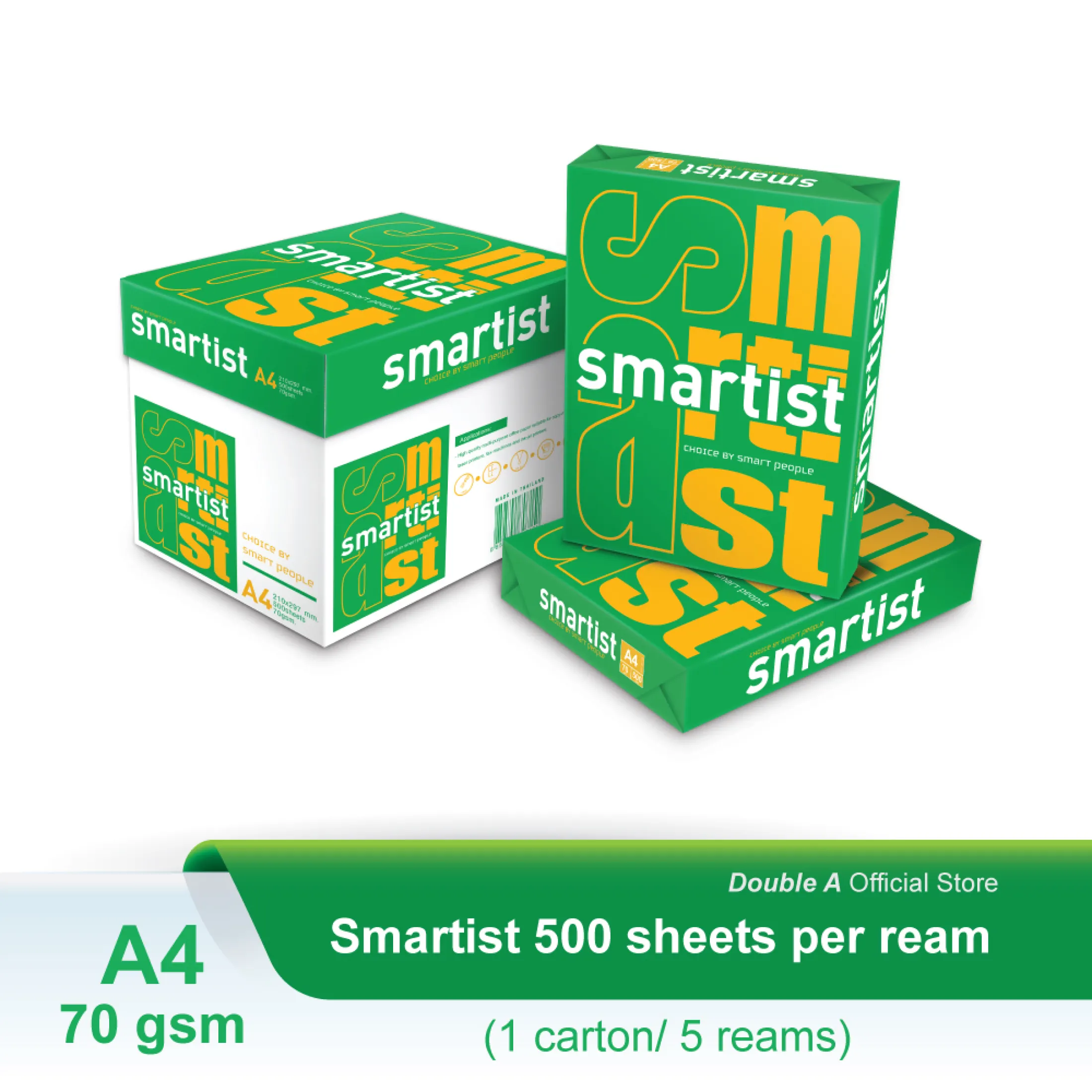 Reviews (0)
view all
back
What's in the box
1 x A4 Paper 70gsm (1ream/500sheets)